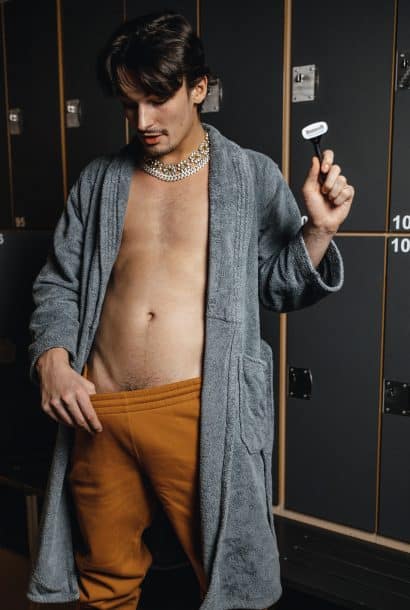 World's first down there razor for men
4/5 men shave under the neck, but today there are no razors made for intimate shaving for men. Most people use razor blades designed for the face also under the neck, where the skin is thinner and requires a more gentle shave. Our 5-blade razor blades consist of natural ingredients such as aloe vera, cocoa butter, and shea butter that care for the skin and ensure a smooth shave. Bonus: It looks fr*ckin cool in the shower.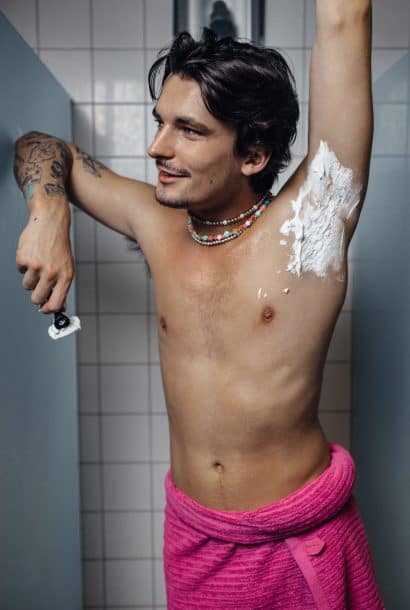 One kit. Three Clicks.
The starter-kit includes a metal handle, a wall holder, and two 5-blade cartridges. No BS. Get started for 169 NOK.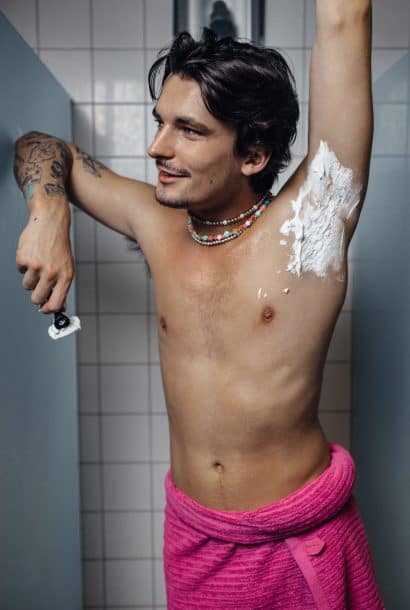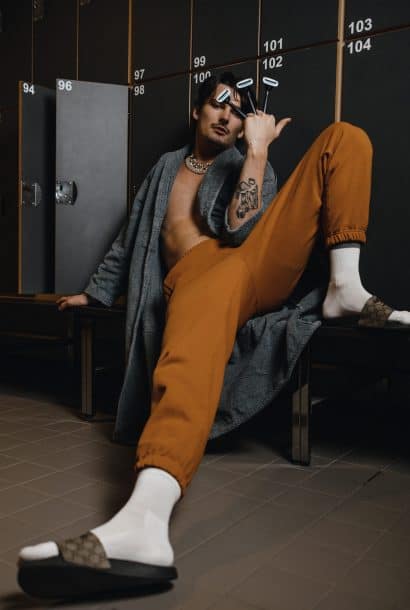 Show bad blades
the middle RA-ZR
Upgrade your routine. Serious side effects include smooth balls and a thicker wallet. May contain sharp pieces.
Self care is important,
bro
A man commits suicide every minute. The truth is that certain stereotypical forms of masculinity take the lives of men. We want to address this – in a less traditional way. Men are generally bad when it comes to talking about "things", and one of those things is intimacy shaving. 4/5 shaves under the neck, but there are currently no razors for shaving under the neck for men.